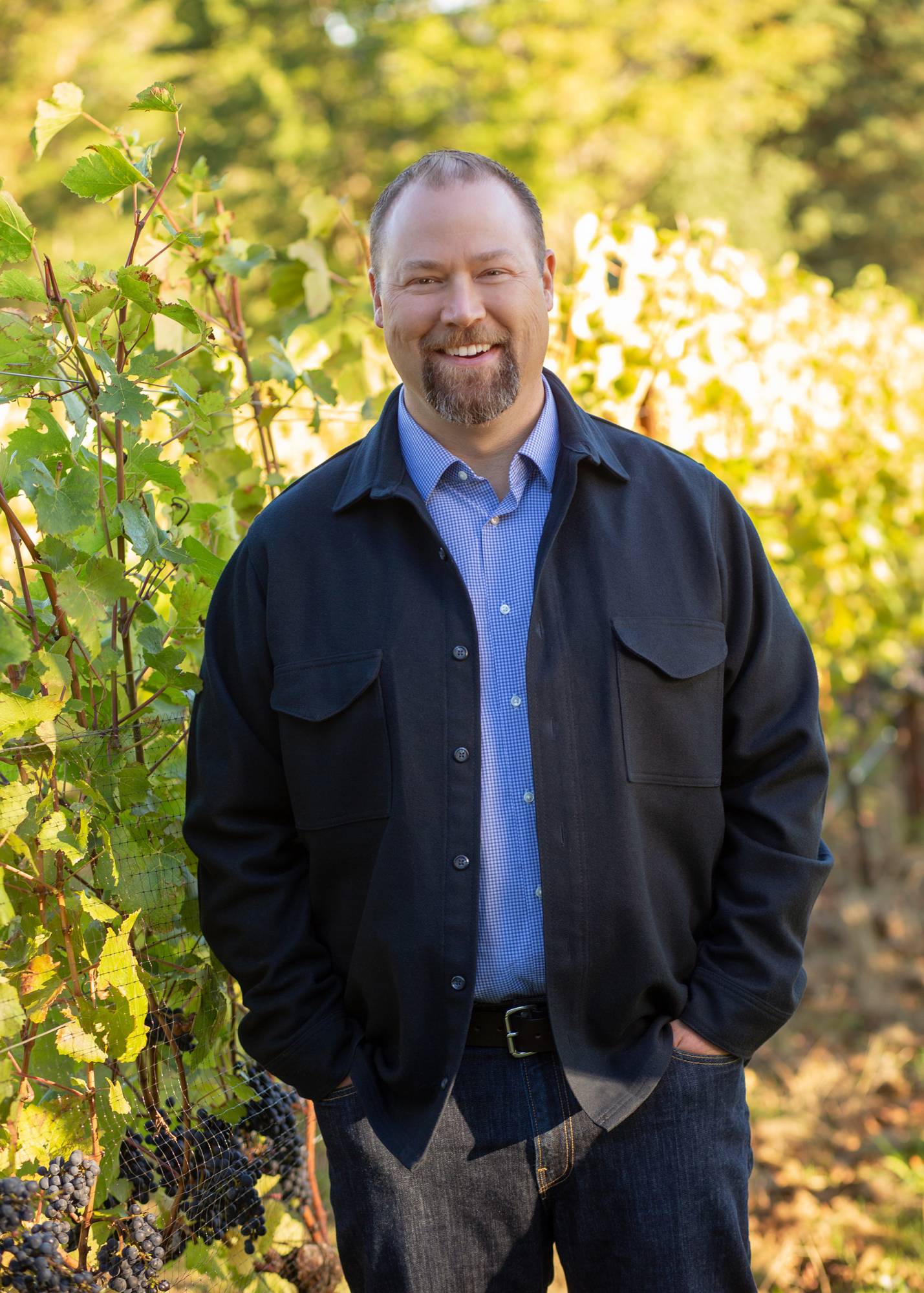 Matt Vuylsteke
General Manager, Winery
Matt Vuylsteke is the General Manager and Winemaker at Amaterra Winery, located amidst the tree-filled slopes of Portland's West Hills. A native of Portland, Oregon, Matt graduated with a Bachelor of Science in Food Science & Technology from Oregon State University as well as obtained a Master's degree in Business Administration from Concordia University.
Matt started in the wine industry as a cellar hand at Tyee Wine Cellars and as an undergraduate research assistant in the Enology Extension Laboratory at Oregon State University. He spent several years in Washington working as a production enologist for The Hogue Cellars, eventually returning to Oregon, joining the Domaine Serene team as an assistant winemaker. Matt founded a vineyard management and winemaking consulting company and, in 2012, along with his wife Nancy, launched their own winery, 51Weeks Winemaking.
In 2013, Matt and Nancy's consulting company was engaged by Amaterra to help plant and manage the first vineyards, and later, as 51Weeks Winemaking became a part of Amaterra, Matt joined the Amaterra team.
At Amaterra, Matt is charged with leading the development of the estate vineyards and winemaking program, direct-to-consumer, Wine Club, and off-premises sales. When he's not busy bringing delicious wines to consumers, Matt enjoys skiing, cycling, tennis, and spending time with his wife, two children, and golden retriever, Champ, on both the mountains and the beach.